Imagine working from home, in such hot weather and you can't get out because of the pile of work you got, but then you get to the fridge, grab the cold brew coffee you just made the other day, and take a sip to refresh you up, that'd feel like a heaven's breeze, right? Well, you don't have to imagine anymore, because you're about to learn to make your own cold brew, and how to make it even better.
There's a small chance that you didn't know about cold brew before, but in case you're new, here's a flash so you get the picture.
What Is Cold Brew Coffee and Why Is It Different?
Cold-brew coffee is one of the best types of brew you can get, it involves steeping coffee grounds in cold water (or at room temperature), for an extended period of time, in order to produce a coffee concentrate. The cold brew method can take anywhere between 12 to 24 hours to finish brewing. This method is different from traditional methods that use hot water to steep ground coffee through a quick brewing process. The cold brew method isn't exposed to a high temperature, that's why it doesn't get any bitterness and produces coffee that is a sweeter, smoother and less acidic flavour, as a result of not including hot water in the brewing process which sometimes heats up the beans to a bitter and more acidic taste for the coffee.
What You Will Need
Now you're one step closer to make your own cold brew, there's only one more thing left to do. The first thing to do even before the first step of brewing is to get your ingredients and tools ready. You don't wanna run around your kitchen looking for a tool you immediately need, do you? So here's a list you gotta get in hand:
The Coffee Beans You've Chosen
The Filtered Water as much as the ratio
A Coffee Grinder, make sure to set it right
A Jar or anything could be used as a vessel
Last but not least, The French Press
How You Do It
Finally, we're getting to the actual steps! Now as you might've guessed, we're going to tell you how to make the best cold brew with a french press, and you can get it done at home.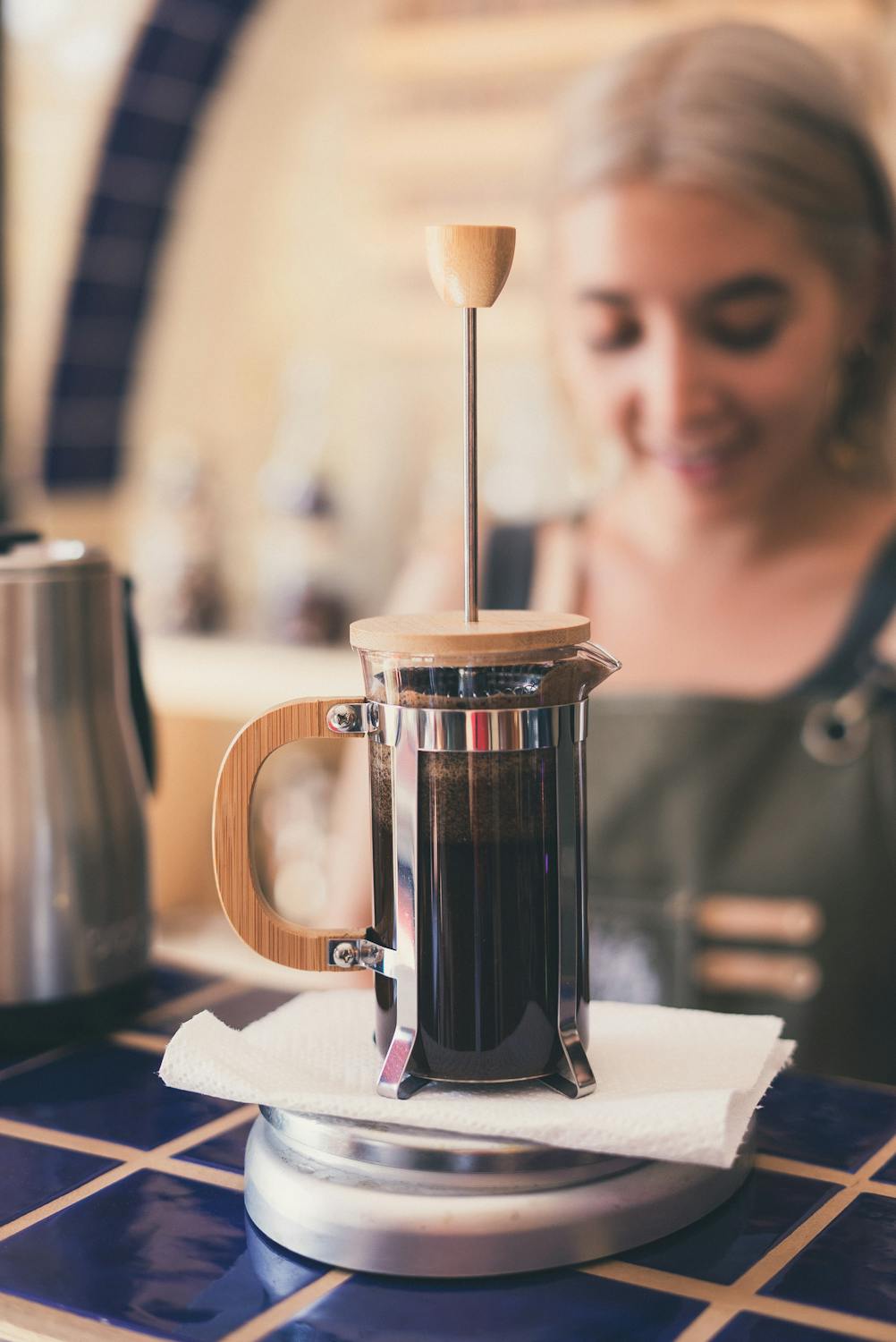 Step 1 – Put Your Coffee In
We'll get to this step right away, assuming you're smart enough to grind your beans before putting the ground coffee in. Remember to stay on the right ratio and measure it carefully. Put it in the bottom of your French Press.
Step 2 – Pour The Water
The next thing to do is simply pour the water into the french press. Like the name itself, you can use cold water or maybe room temperature water, long as it's not hot water. And we can't remind you enough to use good quality filtered water, with the ratio you've set before.
Step 3 – Give It A Little Push
All the ingredients are set in the french press, now like the regular french press method, you give it a little push. Just a little, maybe around 1 or 2 inches from the water surface is enough. No need to rush all the way down.
Step 4 – Now We Wait
After giving it a little push, all you gotta do now is wait. Let it sit on your table or cool it down in your fridge at least for the next 14-16 hours. Remember to set an alarm to remind you when the wait ends. You can get back to work, watch your favourite show, or learn more about coffee on Our Blog to kill some time while you wait.
Step 5 – Push All The Way Down
When your alarm is on, get back to your french press right away. Now is the time to push all the way down, this step separates the ground coffee from the water so you don't get ground coffee in the middle of sipping your cold brew.
Step 6 – Serve and Get Creative!
Voila! Your long-awaited Cold Brew Coffee is now ready to serve. Now the choice is yours because you can get really creative on how you want to enjoy it. Be it to drink right away, mix it up with some other ingredients to make a mocktail (or even a cocktail), or you can put it in the ice tray to make coffee ice cubes, and put it in your milk and syrups. It gets delicious either way.
Congratulations! You are now a master of cold brew, at least the best in your house. From now on, you don't have to worry anymore when you're stuck at home with a pile of work, in need of a refreshing glass of caffeine. You can go as far as where your fridge is, and grab your self-made cold brew coffee.
A Few Tips Before You Go
Before getting on the brewing steps, you might wanna take notes for these pro-tips. Don't skip a word because you're going to find these tips come in handy by the time you start brewing. You'd want to make the best cold brew you can get, and this list is about to make it even better.
Tip #1 – Know Your Coffee, and Choose Wisely!
Cold Brew Coffee gets along with almost any coffee you love for hot coffees as well, you can even make it with your spare beans. It can literally get along with whichever notes of your preferences, from the chocolate-caramel-ish beans like the Brazil Ipanema to the fruity and fresh ones like Ethiopian Yirgacheffe will do a fine batch for your coffee.
Tip #2 – Get The Perfect Grind
Like choosing the coffee, you can get pretty flexible with the coarseness, this brewing method literally allows you to pick any you like (or you got left). But Cold Brew works best with a Coarse Grind, it gives you less ground on the final result, especially if you are using a french press as the tool.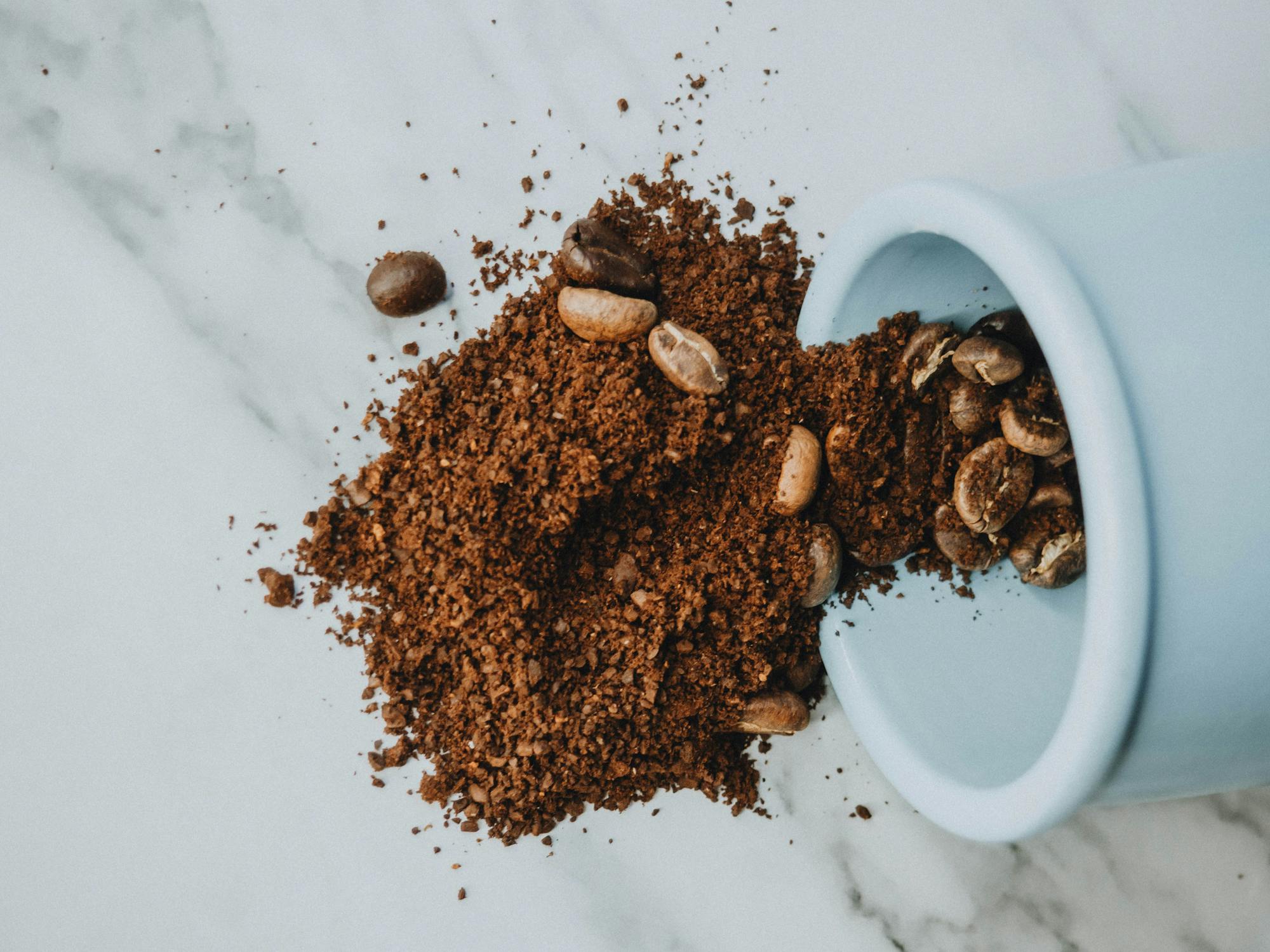 Tip #3 – Use Filtered Water, Always!
Keep in mind that 98% of your coffee is water, that's why we always recommend using a decent quality of filtered water, always. Because unfiltered water might be contaminated with bacterias, this would affect the taste of your Cold Brew, and clearly not in a good way. You don't want that to happen.
Tip #4 – Learn The Ratio
The ratio is a very prominent factor when it comes to brewing your coffee, in most of the methods there is. However, The thing about Cold Brew is that it opens up so much flexibility. While the ratio for cold brew could be pretty similar to other filter coffee, which is 1:15, using the 1:5 ratio will make it just as good, depending on your goal for the coffee. The 1:15 ratio will get you a decent directly drinkable cold brew, but should you want to get more experimental on it, a 1:5 ratio will make you a Cold Brew Concentrate which is the best used to make an iced latte easily or cold brew cocktails for your party or evening time sips!
Tip #5 – Store It Properly
Cold Brew can last relatively long compared to other methods, and storing it doesn't require much. Just store it in an airtight container and keep it in the fridge unexposed to open-air, heat, and light. So remember to keep it away from any of those.